The employee's experience at the center of all
We combine technological innovation with HR expertise to offer a platform with products that enhance the employee's experience and organizational culture.
A unique platform with connected products
that enhance the employee`s experience
A unique platform with connected products that enhance the employee`s experience
COMMUNICATIONS EXPERIENCE
Multiple wallets for each employee
All point transactions received from benefits, discounts and prizes, found in one place and able to be redeemed within a global network of more than 3,000 partners.
Statistics and insights necessary for strategic management
Metrics of registration, access, participation, activity, interaction, visualization, use and preferences for an agile HR management based on data.
Admin Panel to configure autonomously and in real time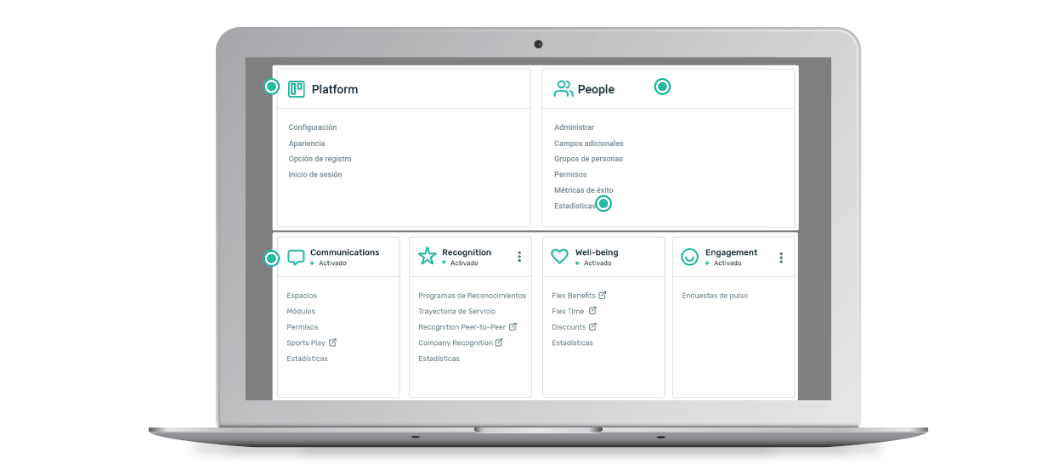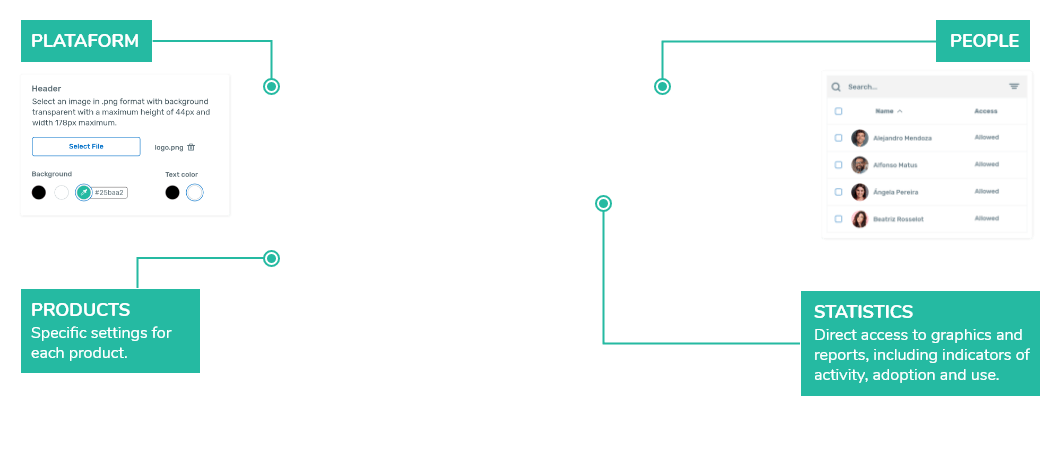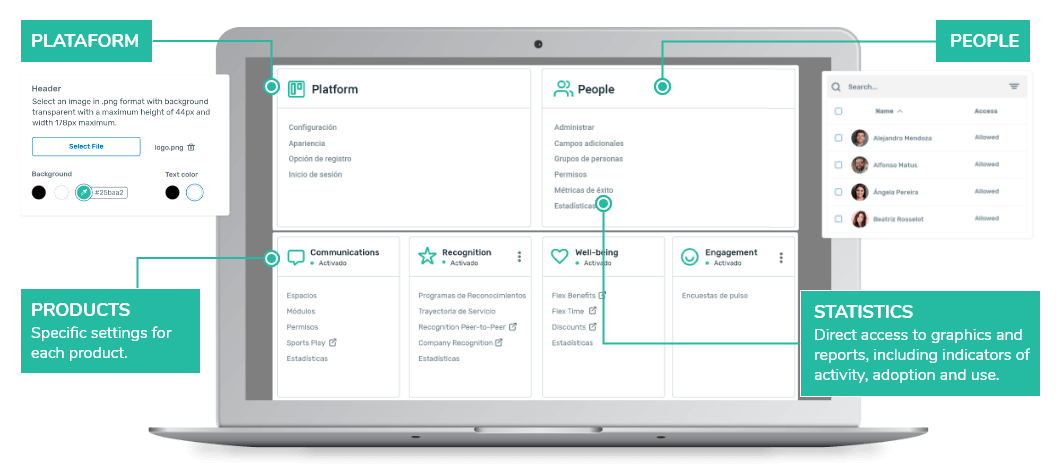 Integrations
An open platform connected to the organization's ecosystem.
Single Sign-On
Secure authentication to our platform using the credentials of other systems used by the organization.
Secure FTP
Maximum security in file transfers from HRIS systems to automate user management on the platform.
API
We develop our services so that external applications communicate and thus execute push and pull transactions.
World Class Safety
Infrastructure

We use Amazon Web Services for data storage. Data centers are monitored by 24 × 7 security and biometric scanning, and are SOC 1, SOC 2, and SOC 3 certified.
Application

In-transit encryption using bank-grade TLS 1.2, the most secure method today. Data is encrypted at-rest by 256-bit encryption, through native AWS capabilities.
Privacy

With Privacy by design and default, we give special care to the processing of personal data. We comply with EU-GDPR and other local regulations for proper governance of the data used.
Compliance

In the process of complying with SOC 2 Type II for Q2 2022, meeting the criteria for Security, Availability and Privacy services.
Let's talk
Get in touch with us and we will get back to you as soon as possible